19th century wine chateau in Provence
Ventoux
19th century wine chateau in Provence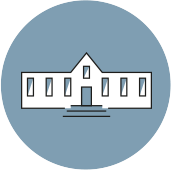 Country houses & Castles
On 5 ha with a preserved park, the Provençal castle and its annexes, whose origin dates back to around 1815, were owned by the local nobility. The building has undergone a total renovation and has benefited from regular maintenance since the 2000s. It is under these conditions that the building combines modernism and comfort of life, while respecting the authenticity of the buildings.

The house with ceiling heights of more than four meters, offers nearly 430 m² available on 2 levels:
- On the ground floor: living room with fireplace of 50m², dining room with fireplace, billiard room, kitchen…
- On the first floor: 3 bedrooms with bathrooms and toilets, a suite of 50 m²
- On the second floor: 2 bedrooms with a bathroom and toilets, attics…
The house is completed with various outbuildings (former stables, workshop).

A farmhouse, adjoining the house, offers almost 360 m² of surface area and is divided into:
- A 180 m² accommodation with 4 bedrooms and 4 bathrooms
- A second accommodation of 110 m² with 3 bedrooms and 3 bathrooms
- A third accommodation of 70m² with 2 bedrooms and a bathroom.

Various small outbuildings are also available.

The residence and its farmhouse face a magnificent park shaded by majestic trees of different species (plane trees, cedars, pines, etc.) with a surface area of approximately 1.5 ha, perfectly landscaped and enclosed. It is completed with a swimming pool and a large ornamental pool.

Proximity: The property benefits from a unique and preserved environment with unobstructed views of the bucolic surrounding countryside. Access to Avignon, highways and TGV at 30 min. Local shops within 2 km.

Contact us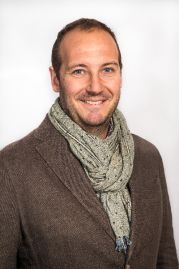 GILLES MARTIN
Directeur
Office : 04.90.32.04.29
Mobile : 06.88.06.58.22
gmartin@demeuresdugrandsud.com