Exclusivity - Organic domain of 23.25 ha
Exclu
Well under the sales agreement
1 584 700 €
Gard
Exclusivity - Organic domain of 23.25 ha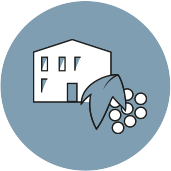 Wine estates
This area is located on the right bank on a high quality gravel plateau, close to AVIGNON and its TGV station. It is easily accessible from the highways.

The 23.25 ha property is in one piece and the 20 ha vineyard, of which 18.6 ha are planted, is for the most part (85%) classified as Côtes du Rhône Villages with the name of the commune.

Fields: Nearly 1.5 ha in one piece can be restored and planted with vines. The balance is wood and scrubland.

The farmhouse of 100 m² on the ground, on one level, offers 140 m² of living space (2 bedrooms and an office space on the mezzanine). It is positioned in the middle of the vines and on the edge of the cellar.
The ground floor offers a small kitchen, a living room and a bedroom with bathroom. A staircase leads to 2 bedrooms under the roof.
A small garage and an awning complete the set.

The cellar allows vinification and aging, it offers 2,300 hl of concrete vats (mainly from 130 to 150 hl) including 1,200 hl for vinification and 1,100 hl for storage.
Reception quay, press, harvest pump and wine pumps, refrigeration unit with fixed flag equip the cellar.

The cellar is completed by an adjoining 40 m² shed. Isolated, it allows the storage of bottles.

The operating equipment is complete.
Contact us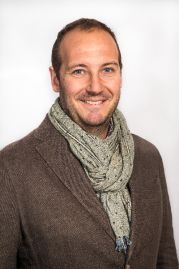 GILLES MARTIN
Directeur
Office : 04.90.32.04.29
Mobile : 06.88.06.58.22
gmartin@demeuresdugrandsud.com
These goods may interest you