18th century house in Carpentras
Ventoux
18th century house in Carpentras
Land : 300 m²
1 garage
Year of construction : Moyen-Age
Inner condition : to renovate
External condition : good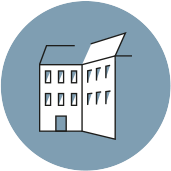 Historic mansions & Buildings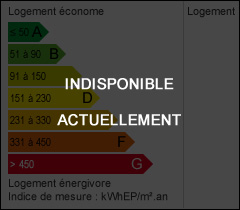 At the heart of a Provence city, this typical French 17th century house over more than 800 m² with a backyard and approx. 140 m² of outbuildings is a real potential for renovation. It has retained many historical features from its first construction in the Middle-Ages and further work in 17th and 19th century.

The house has not undergone any major transformation since the early 20th century. It is still divided into masters' rich apartments and servants' quarters.

The masters' apartments boast generous volumes and ceiling height, and a pleasant sunlight both North and South. Spread over 3 floors which can be reached via a stunning stone staircase, they include:
-          On the ground floor: a large entry hall with stone columns, two living rooms with marble fireplaces, a dining room, a kitchen and a back kitchen with large fireplace, a shower room and other non-furnished rooms (one of which is currently being used as a garage);
-          On the upper floors: 12 rooms, all of which with marble fireplaces, which could be used as bedrooms, living rooms, etc…

The remainder of the building space is composed of several apartments, previously the servants' accommodations, all accessible via a 2nd staircase. There are also several cellars underneath the house.

The house affords a quiet and romantic garden at the South, over approx. 300 m². At the back of the garden, about 140 m² of outbuildings over 2 floors are also available.

At least 3 generously-sized apartments could be created in this stunning period property which deserves to be brought back to its former glory.

Rare property at the heart of Carpentras, full of history and authenticity.
 
Access: Avignon 30 min away, Marseille International Airport 1h away.
Contact us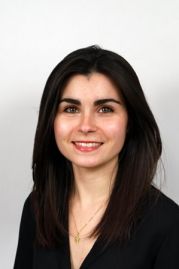 ANNABELLE GRACIANO
Négociatrice
Office : 04 90 32 04 29
Mobile : 07 85 40 40 82
agraciano@demeuresdugrandsud.com
These goods may interest you